DT Afternoon
Our Design & Technology Open Afternoon on Tuesday 21st November was a huge success. There was a lovely atmosphere throughout the school as parents joined their children in class, to support them with their textile and sewing skills. With Christmas trees in Rainbow, Christmas bunting in Joy and Dove, Christmas puddings in Hope & Faith and Christmas stockings in Peace & Trinity, a good range of festive sewing skills was on show. Everyone enjoyed themselves and the children felt proud of the progress they made in their sewing skills in just one afternoon!
Look out for the next curriculum open afternoon in Term 4!
Our Wheel Challenge 2017 - fundraising for our new playground area
Learning Partners Project
Since September 2016 Sutton Benger and Oaksey schools have been working on a joint learning partners project. Over the course of the year we have been developing the use of learning partners to enhance oracy skills, self and peer assessment skills and raise self-esteem, as well as develop cooperation, resilience and collaboration. In particular, we have been investigating the impact of mixed ability and ability grouped learning partners.
Mrs Bray (Oaksey) and I have been observing learning partners in lessons, talking to children about their learning partners and asking the teachers for feedback too. We recently held two parent information sessions about our project – one at Oaksey on Tuesday 16th May and the second on Thursday 18th May at Sutton Benger. Please read the attached PowerPoint to find out more about our project!
Mrs Pitman-Jones
Collaborative Learning Partners Project - parent workshop presentation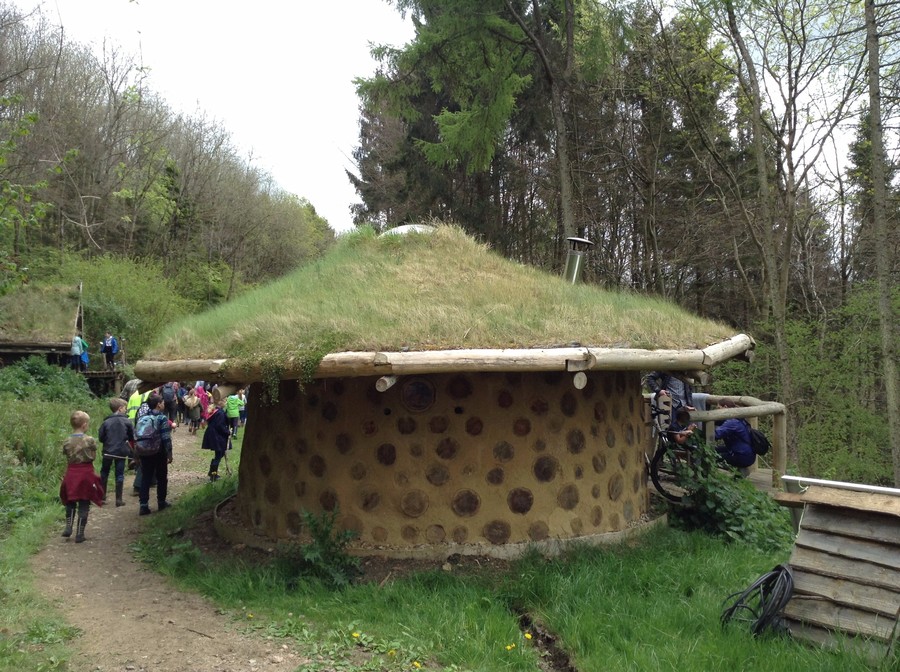 Faith and Hope Class visit to Cherry Wood
On Friday 28th April, Hope and Faith classes visited Cherry Wood Project in Marshfield to learn more about human and animal habitats. The children had quite an adventure trekking through the 40 acre woodland, learning about wild plants that were safe to eat such as the young beech leaves (would be good in a salad) and wild garlic (which some of us found a bit spicy!)
Much fun was had by all, as adults and children alike ran or rolled down a very steep hill that they would later show great perseverance to climb back up. At the bottom of the hill sat a peaceful lake area where crayfish, tadpoles, pond skaters, newts and a pair of nesting Canada geese were among the wildlife to be seen. Some of the children used logs and planks here to create challenging balancing games.
The children also explored a natural bamboo maze as they learned about native and non-native plants species. At the site are a range of buildings that are constructed from sustainable materials such as cob or logs from surrounding woodland. There was also a yurt, which is a large circular tent traditionally used by the nomadic people of Mongolia. The children were able to explore these unusual buildings and learn about their construction.
For lunch, everyone enjoyed delicious pizzas that had been prepared and cooked onsite in a cob oven. In the afternoon, we learned how to safely light fires using flint and steel and a hard, flammable fungus called King Alfred's cakes. Unfortunately we forgot to bring marshmallows! The children returned to the coach exhausted but happy, smelling of wood smoke and wild garlic.
Current Events
Earlier in the year staff and children from Sutton Benger and Oaksey met together to collaborate on a joint art project. Children from years 4 and 5 visited one another's schools and conducted an audit of art on display in each school, followed by the planning and making of two large pieces of art to be put on display.
On the Wednesday, we hosted the children and teachers from Oaksey and Finn, Philippa and Zac did a fantastic job of taking them around the school to look at different forms of art on display. After our walk round, we then discussed and recorded the types of art we could see and whether there were any art forms we felt we didn't spot as much of. After break, we then planned a big art piece, which the children would then create on the Thursday. We discussed a piece which incorporated print work and ICT would be appropriate, as these were the areas identified from our audit.
On Thursday we were welcomed at Oaksey Primary School, where we created our joint piece planned the previous day. We also then had a tour of Oaksey, in which we identified examples of art on display and planned another big piece of art-this time with a focus on a piece which could be displayed in the outdoor area. We look forward to meeting up again soon to complete this second piece!
Well done to all involved and to Philippa, Zac, Finn and Finley who put in lots of effort and made several new friends along the way in this joint venture!
Mrs Spreadbury